WELCOME TO OUR EBS BLOG!
 Updated January 15, 2018
January 3, 2018
We are excited to get started on the new East Bay Soul CD. This will be our 4th studio recording!  We are really inspired to create new music for you in 2018!  The direction of the new songs are going great and we have some surprises in store for you… we think you will really like!  We start rhythm rehearsal tomorrow in prep for tracking for the new songs.
Here, at our BLOG – you will be able to follow our archives of the new East Bay Soul recording process and get the behind scene photos, videos, and out takes all in one place. We will be posting updates of the process – as we can
 ARCHIVE- April 20, 2017  Greg Adams and Nick Milo .
Here we are on our first writing session in my music room. The first seeds were planted here!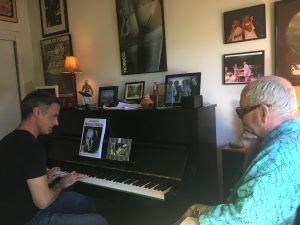 Hey… we have to eat! Dinner that followed!
June 17, 2017 –  Ideas are coming together
January 11, 2018
Day Four! After three full day days of lock out time tracking rhythm,we completed all 10 songs! We came back to do overdubs. Sweetening some tracks with Nick on acoustic and synth piano, Kay-Ta on nylon string guitar and Smitty came back into to lay down a part on 4 string bass!  "Yeah, it was an epic 4 days in the studio" ~ Greg Adams "We have some great stuff, fun days!" ~ Herman Matthews
Back in the studio on January 29 for 3 days overdubbing the horn section!  In the meantime- Greg will be arranging for the horns and scoring for the strings!
Greg and Nick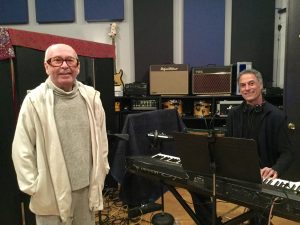 Kay-Ta and Greg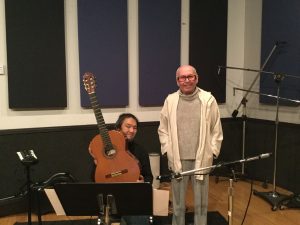 January 10, 2018
Day Three – Another full day in the studio tracking- We called this FuNk day! We finished the day with Kay-Ta's smoking solo on a song we think will not only surprise you, but is sure to become a favorite!
Herman, Greg and Smitty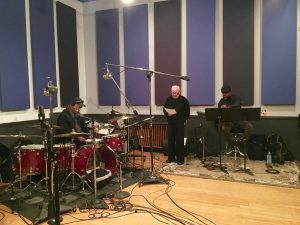 Listening back to an iconic R&B song before tracking. Can't tell you what the song is yet.  We nailed this one!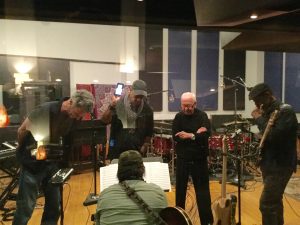 January 9, 2018
Second day of rhythm tracking! We got 3 songs down on Monday and today we are set to record the next 4 songs. We had some great moments and on one track we were recording we captured a live sound! it literally felt like we were live on stage and the energy just bounced off the studio walls! It was live for sure… in one take!
Video – Click here:  We are setting up the first song on day two
Greg finalizing an arrangement!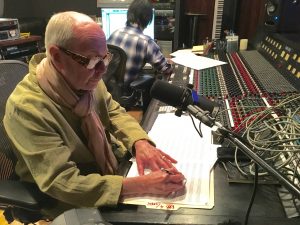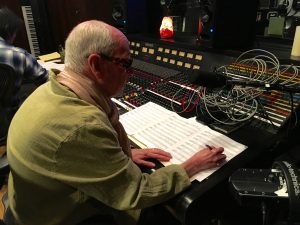 Listening back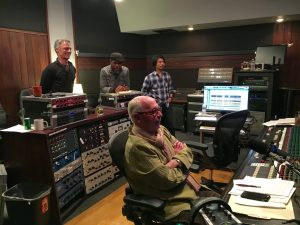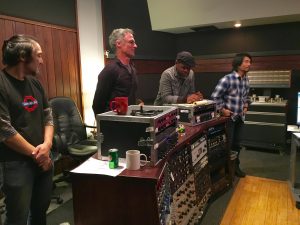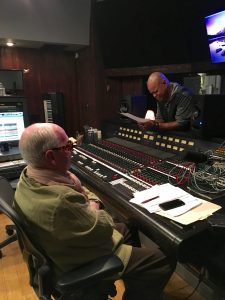 A Great Day!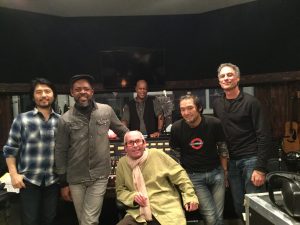 JANUARY 8, 2018
First day of rhythm tracking at Clear Lake Recording Studios! We will be sharing video a little bit later of play backs in the booth– just can't give away the magic yet!- Stay tuned
Herman Matthews ready for the first downbeat!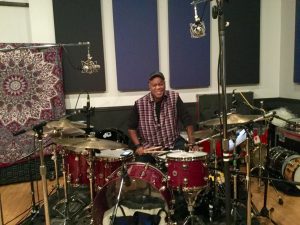 Herman brings a warm kit and some snares!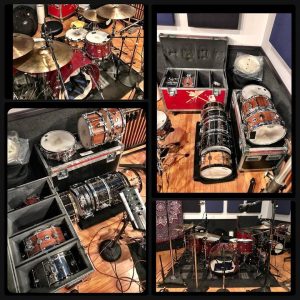 Greg and Nick checking some phrasing just before recording begins.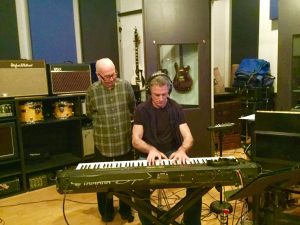 Herman and Smitty – This is how the day starts and the fun never stops!  WE KID YOU NOT!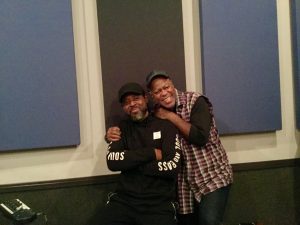 Kay-Ta reading down the first chart!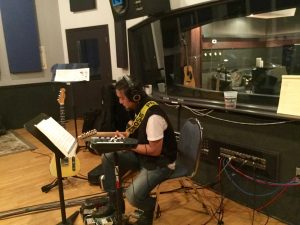 Greg, Herman at Nick— just about ready to start tracking!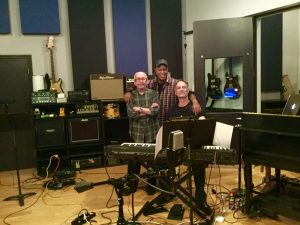 Checking a track on a play back to make sure it feels good!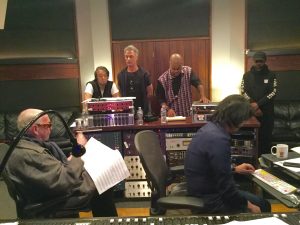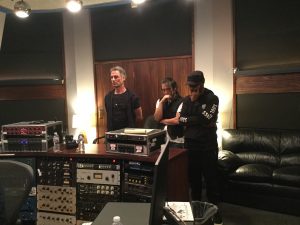 January 7, 2018
Ready to go into the studio tomorrow!
On Friday, January 5- We had our second rhythm rehearsal running down the charts for the new album, throwing out ideas and working on the grooves. We came out with some new approaches to the songs and we are set to go. Let's see what happens next!
Smitty marking his chart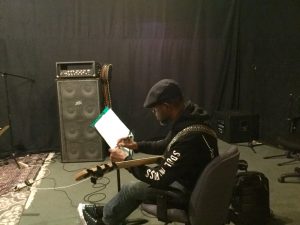 Greg burning the brain cells!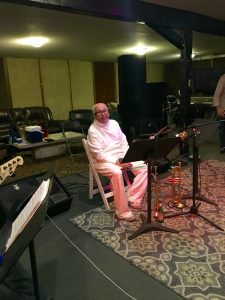 January 4, 2018
Here we GO!  Day One… Rhythm rehearsal to get the ball rolling. Setting up the arrangements to start tracking on Monday!
Back at rehearsal tomorrow, fine tuning! Sounds GREAT!  
Day One Rehearsal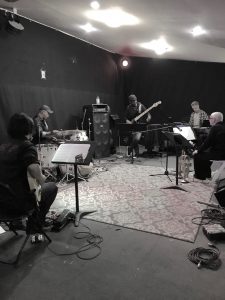 Herman Matthews!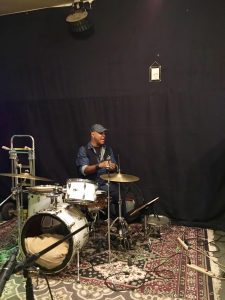 EBS Family photo after our  5 hour rehearsal