East Bay Soul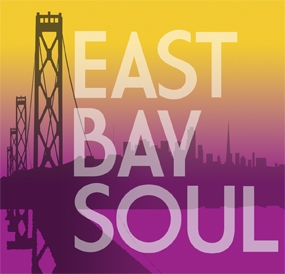 Exclusive Autographed CD available through our online shop!

$15.00 – $20.00Select options
Tower of Power alum Greg Adams doesn't need much evidence to prove he's one soulful "kat." The formation of East Bay Soul, his new album and the name of his newly formed musical ensemble, is Adams ' most creative ambition to date. It also is his most forward leap into funky R&B, one bearing a smidgen of the midnight serenades from his Firefly album ("What's It Gonna Be," "Five to Eleven"). He successfully carries the luster of "shake-your-hips" R&B into contemporary jazz territory. The irresistible nature of the album stands in its remarkable setup of half-instrumental jazz and half-vocal performances, each awakened by Tom Bowes and Sean Holt's blue-eyed soul vocals.
The album kicks off strongly with "Survival of the Hippest" and instantly takes listeners down a groovy voyage, a clear one up of the pop/blues group Chicago. Even better is "Always Take Two," a creamy band jam which rocks with a charming melody and an irresistible gospel pulse. The organ swirls and instrumental solos of "Always Take Two" are particular highlights. Other charmers include "Jump, Shout and Holler," the unpredictable soulful balladry of "iHope" and the heartbreaking romance of "Someone New." Ironically, Adams may be the lead trumpeter and major contributor on board, but the infusion of a blazing horn section, a comfortable rhythm department and contributing lead vocals take away much of his adorned spotlight. But that doesn't mean Adams has been cheated. He's surrounded by great tunes, a polished group and spot-on excitement, all bound to quicken the bulk of soul enthusiasts and jazz aficionados. In today's digital world, the East Bay Soul band deserves the kind of praises formally attributed to bands like Fourplay, even the Eagles and Chicago. Let's hope this isn't just a one-stint affair ~ J. Matthew Cobb
–J. Matther Cobb – SoulTracks